Community Involvement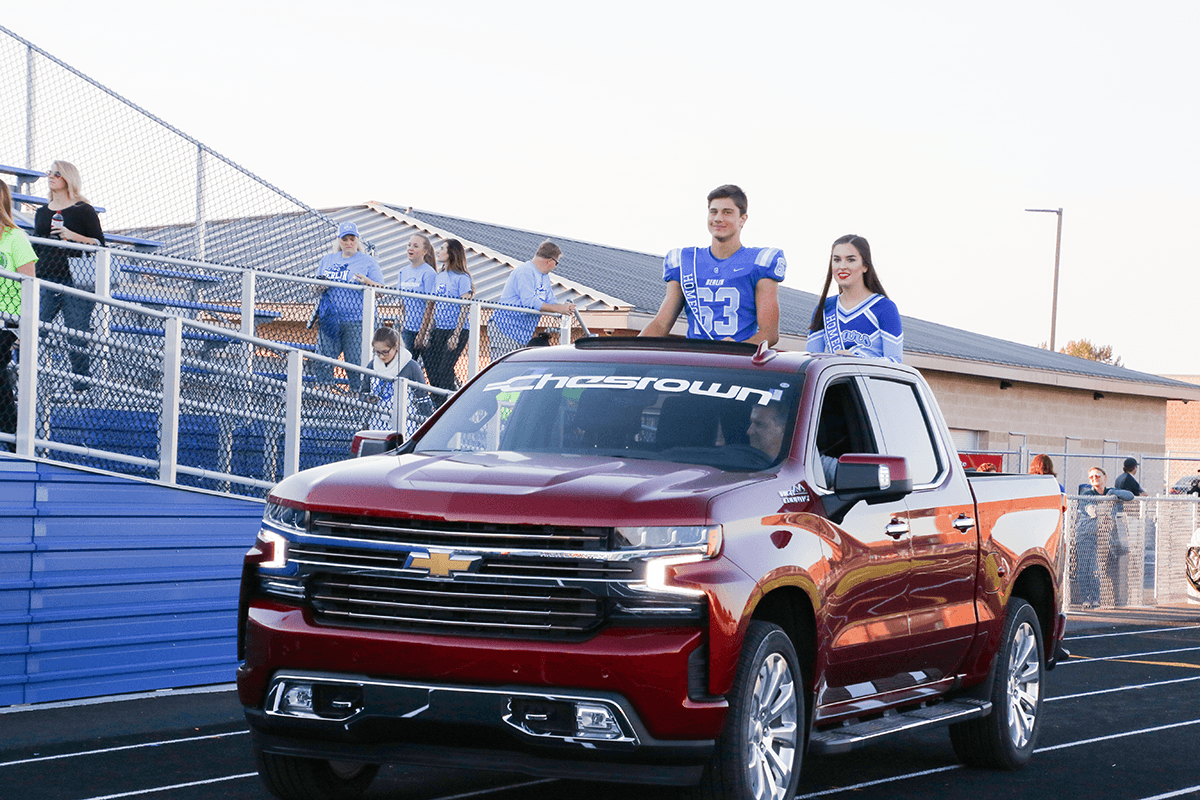 Chesrown Chevrolet Buick GMC is built on the guiding philosophy of giving back to the community we do business with. While operating out of beautiful Delaware County, we have connected with local schools, foundations, and businesses.
"All my life, I've been taught that when a community supports your business, it's necessary and a privilege to be able to give back to that community. We are proud to be able to support organizations such as Delaware Hayes High School, Olentangy Schools, Worthington Christian School, the Delaware County Foundation, A Kid Again, the historic Strand Theater, the Delaware County Fair, and more," says Owner Jim Gill.
Over the last five years, we've had the fantastic opportunity to give our community back over $1 million.
Schools: Delaware Hayes, Olentangy Schools, Worthington Christian

We genuinely enjoy the partnerships we have with these schools. To have robust, educated youth, creating a strong and healthy environment for the next generation is essential. By giving to these schools, we feel it benefits students and families, and staff.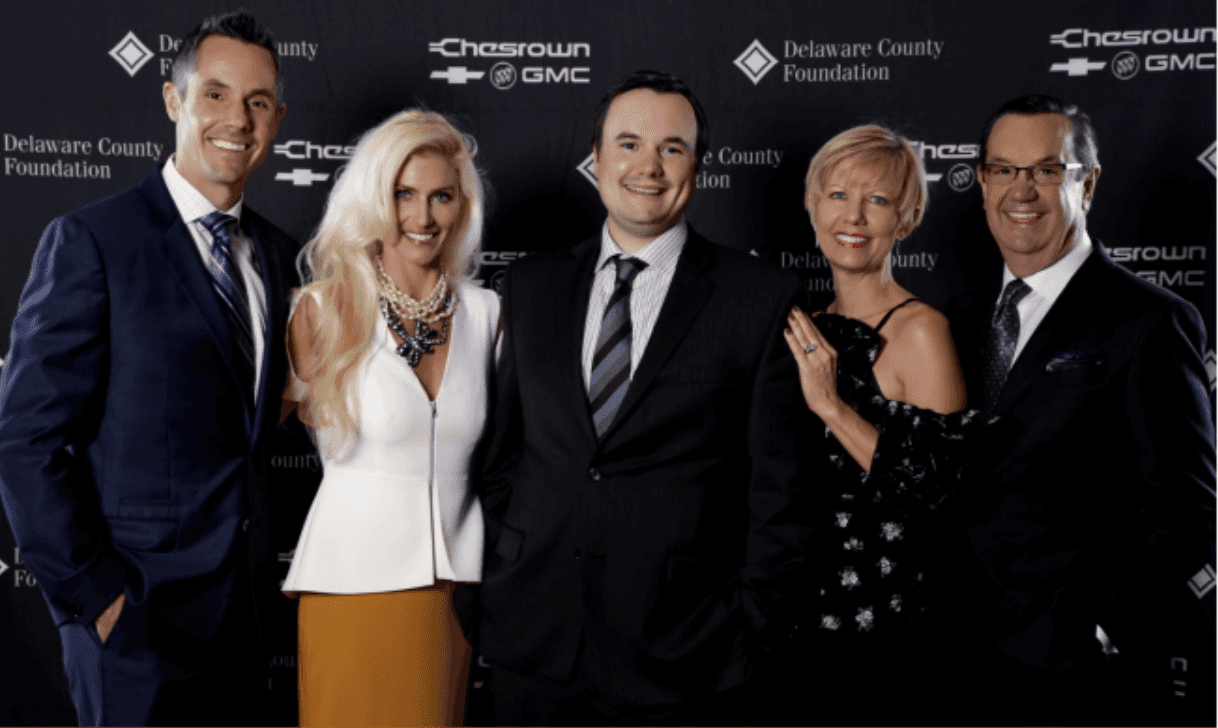 Delaware County Foundation
Delaware County Foundation is a non-profit that people can contribute to. It benefits the community of Delaware County by gifting grants, scholarships, and other local initiatives free of charge to Delaware County residents.
A Kid Again
A Kid Again puts on fun-filled events for children suffering life-threatening conditions. Its mission is to bring children and their families hope, happiness, and healing. We are grateful to have long-time involvement in something so influential to many people.
Delaware County Fair
Ever since Chesrown started doing business in Delaware County, we have been a proud sponsor of the Delaware County Fair and the Little Brown Jug. The fair touches so many Delaware County residents. Everyone enjoys it and benefits from it, including 4-H club members and horse race fans. We are proud to sponsor 4-H prizes, Little Brown Jug, and other sectors.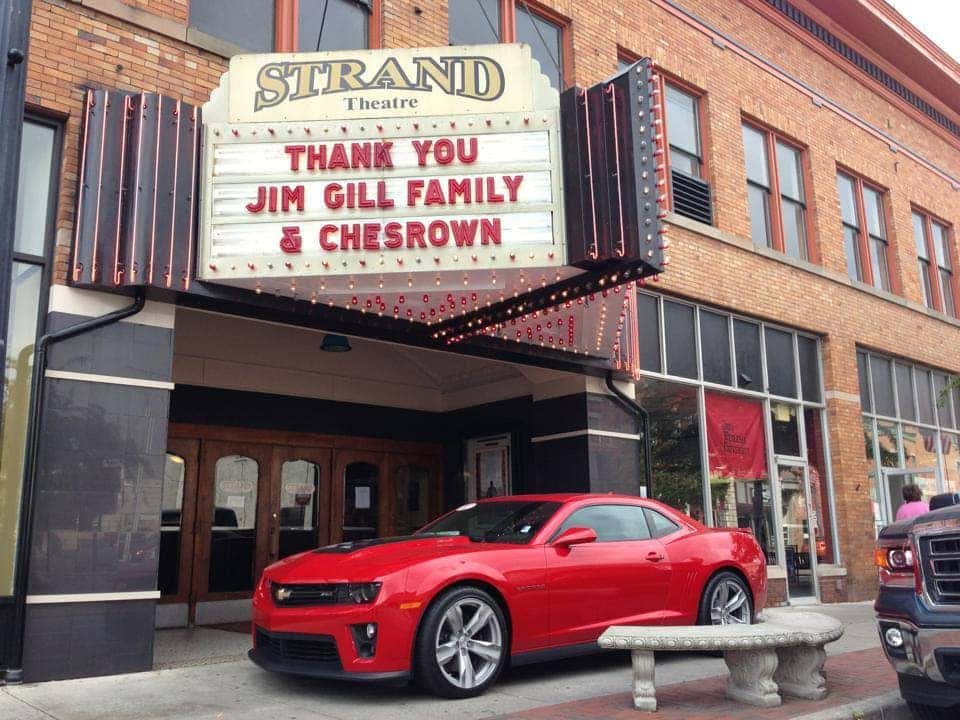 Strand Theatre
The Strand Theatre is a 100-year-old historic landmark in downtown Delaware and one of the country's oldest operating movie theaters. Partnering with Strand has been a great chance to keep Delaware's history growing. We supported Strand's refurbishment, and we feel honored by their naming of the Chesrown concession stand.
Other organizations Chesrown Chevrolet Buick GMC supports:
-LSS Food Pantries
-OhioHealth
-Delaware Common Ground Free Store